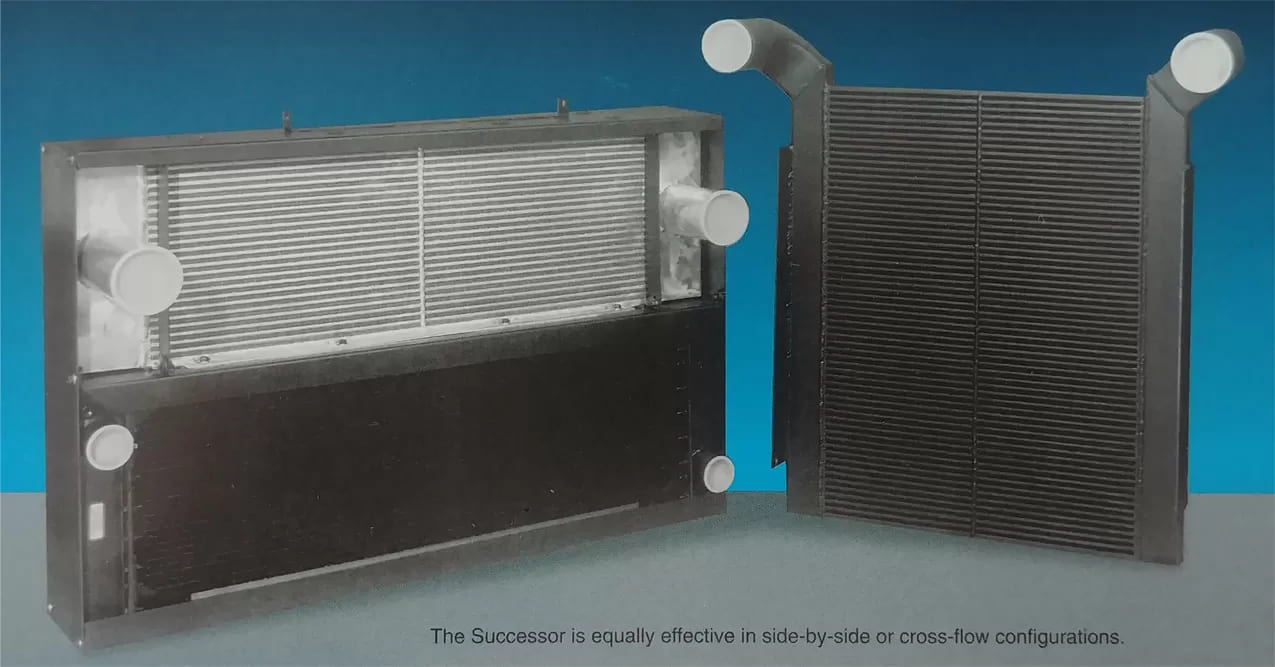 Patented One-Piece Welded Aluminum Cores Offer Big Advantages
Quality Stamping & Tube, QST Radiators manufactures a complete line of radiators, charge air coolers and oil coolers for the mobile and stationary equipment markets that incorporate the company's Successor aluminum core design.
Innovation is often little more than a matter of seeing things from a different perspective. A different perspective on heat transfer has resulted in QST Radiators becoming a small, but growing player in the mobile equipment markets.
QST Radiators is a division of Quality Stamping & Tube Corp., a Jackson, Wisconsin manufacturing company. QST's business over the last 35 years has consisted of a variety of stamped or fabricated components and systems, both for original equipment, as well as the aftermarket. 
"Through my years in the fabricating business, people would bring me their problems," said Tim Newman, president of QST. "My background isn't in the radiator field and I think that allowed me to think of something different and go with it," Newman added. "And it has really worked out well."
Building from the Core Outward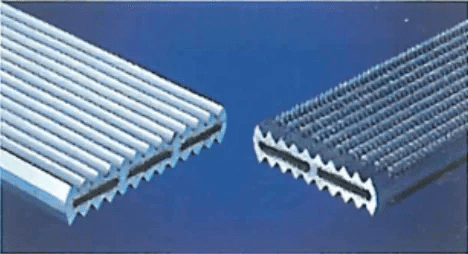 The system QST came up with was certainly different. Rather than bonding fins and tubes and assembling them into cooler cores, Newman wondered why he couldn't start with an aluminum extrusion and machine fins onto the outer surface. "We made a couple of different style extrusions and came up with a design we liked. We wind tunnel tested it, did all of the heat transfer tests and it turned out to be a very good unit."
That design, dubbed the Successor, started out as an aftermarket charge air cooler, and has since been expanded to oil coolers and radiators, all of which are suitable for a vast range of mobile and stationary equipment applications. With the growth of its heat transfer systems, QST has steadily built its OEM and aftermarket business.
A closer look at the Successor design finds the fin and tubes integral to the extruded aluminum bars. The bars have been drawn as long as 240 in. for a cooler used in a large generator set. "That's as large a unit that we have supplied, but we can go as long or as wide as we need to," Dierbeck noted. "Most units have been for logging or agricultural equipment, but we can make them for everything from skid loaders to mining equipment."
Improved Heat Transfer & Competitive Pricing
The aluminum extrusions incorporate a duct at the center, through which air, oil or water is routed. Fins of varying depths are machined into the outer surface of the aluminum extrusion, giving the outside surface a corrugated configuration, which increases the surface area and allows for better heat transfer, the company said.
Since the fin and tube are a single piece, there are no bonding agents, gaskets or gaps to impede the inherent high heat conductivity of the aluminum. The aluminum extrusions are welded to headers and bases, depending on the application, to form whole cooler units. Cross-flow or side-by-side configurations are available. QST has also developed a combination radiator, oil cooler and charge air cooler for truck and bus applications which is now in production.
"Cost-wise, they are competitive with copper/brass because they are less labor intensive to manufacture, which reduces our production costs," Newman said.
Strong & Versatile Core Design
Durability is also another positive feature of the Successor design, which Newman said can accommodate pressure spikes to 250 psi and can be cleaned by pressure washers or high pressure air systems without damage.
Along with its aluminum extrusion products, QST also manufactures a range of copper/brass radiators with serpentine and plate fin cores. QST's cooling systems utilize drawn aluminum core sections that incorporate internal ducts. Groove-type fins are machined into the exterior, providing efficient and sturdy heat transfer.
The radiator core is made up of individual modular core assemblies. The core modules, which utilize copper and brass core assemblies, are mounted in a side-by-side configuration and have rubber shock mounts at the top and bottom, which cushion loads, absorb vibration and relieve heat-induced expansion and contraction stresses. Should any core section be damaged, it can be easily replaced and if a replacement is not readily available, the coolant can be shunted around the damaged module, permitting the machine to continue operating at a slightly reduced load or speed until the new core is installed.
Charge Air Cooler Cores Manufactured in Wisconsin
All of the component products are manufactured at their 120,000 sq.ft. facility in Jackson, WI. "We moved in this building in 1994 and expanded last year," Newman noted. "Now we are putting another 40,000 sq.ft. plant up this spring. Some of the new space will be used to manufacture aluminum extrusion which is presently outsourced. The additional investment will keep us competitive and allow us to handle larger customer demands."
QST Radiators manufactures OEM radiators, charge air coolers and engine oil coolers for mobile and stationary equipment. They can design, engineer and manufacture a custom performance cooling package for your specific application.
You can find more articles like this at Diesel Progress North America