Automatic
stamping equipment
In-house tool & die for guaranteed quality dies & fast turnaround
Guaranteed precision and repetitive accuracy
Thanks to in-house die making capabilities and high speed, automatic stamping equipment, Quality Stamping & Tube can handle your stamping project with guaranteed precision and repetitive accuracy. We manufacture metal stampings up to 1/4 inch thick in quantities from hundreds to millions of pieces.
Contact QST for a quote on stamped metal parts finished to your specs, in sizes from grams to tons.
Our secondary operations enable us to detail-finish any stamped metal part to your exact requirements. Typical operations include (but aren't limited to):
Blanking
Piercing
Forming
Staking

Drawing
Welding
Shaping
Brazing

Threading
Painting
Plating
If your part calls for alterations beyond the scope of what's listed here, please get in touch. Chances are we can handle whatever it is your project entails.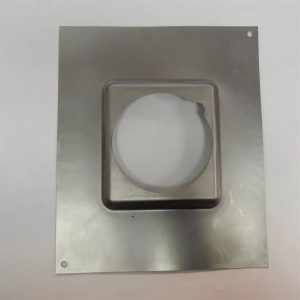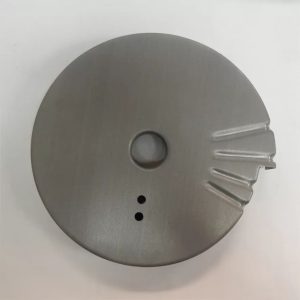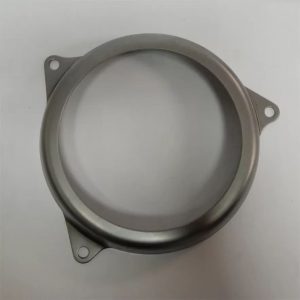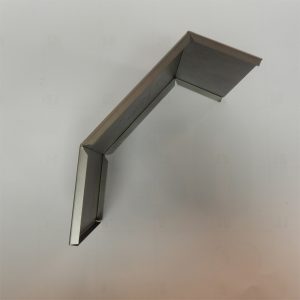 QST Metal Stamping Services
Please download the PDF for an overview of how Quality Stamping & Tube can help in your next project.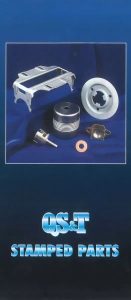 Metal Stamping Company Ready to Impress
QST is a metal stamping company that lives by the mantra: Just Be Ready. We make our customers successful by promptly providing realistic stamping solutions for any complex application. Our robotic feed system ensures consistent quality and on-time delivery. In-house tooling is maintained for each customer, and for the life of every part produced. Our metal stamping capabilities also add value as a secondary operation for custom aluminum extrusions.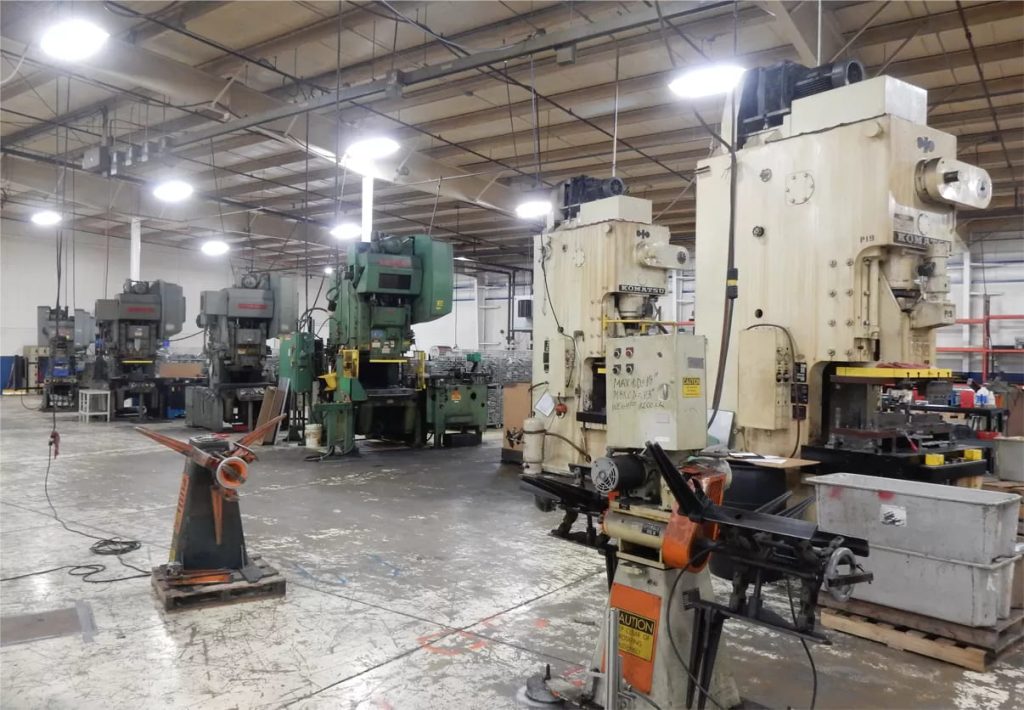 CUSTOM SHEET METAL STAMPING SERVICES
From prototype to high-volume metal stamping, we've got your project covered from start to finish:
Compound Stamping & Blanking
From simple to complex, the scope of the jobs we do is never out of our comfort zone
Forming tools add value by eliminating secondary operations such as welding and installing fasteners
When done correctly, drawing involves very little stretch, in fact, the metal thickens through the process of plastic flow
Encompass punching, coining, bending - we find endless innovation when modifying raw metal material
Painting, Plating & Finishing
Providing value-added coating services including wet painting and powder coating, along with any finishing needs
Fabrication, Welding & Threading
Secondary operations allowing for complete control from start to finish
Fast Turnaround
For all of our metal stamping jobs, we offer fast delivery and outstanding service throughout the United States
With preventative maintenance, and a work force that takes pride in their work, we keep our equipment always running at peak efficiency.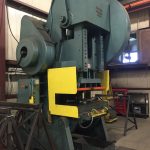 Johnson 27 Ton P9 Stamping Press
Johnson 27 Ton P10 Stamping Press
Johnson 25 Ton P11 Stamping Press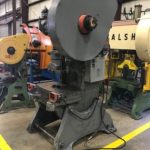 Walsh 55 Ton P13 Stamping Press
Walsh 55 Ton P14 Stamping Press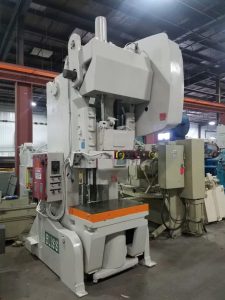 Bliss C-110 110 Ton P15 Stamping Press
Bliss C-110 110 Ton P22 Stamping Press
Bliss C-110 110 Ton P23 Stamping Press
Bliss 75 Ton P16 Stamping Press
Bliss 75 Ton P17 Stamping Press
Bliss 45 Ton P29 Stamping Press
Bliss 35 Ton P27 Stamping Press
Bliss 35 Ton P28 Stamping Press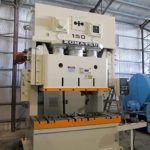 Komatsu 150 Ton P18 Stamping Press
Komatsu 150 Ton P19 Stamping Press
Komatsu 150 Ton P20 Stamping Press
We encourage innovation though transparency. Come visit our facilities.
By filling out this form, you can help us continually improve.
Resources that will help you with all the information needed to get an accurate quote of our services.