Aluminum Extrusions
Custom Profiles up to 6" Diameter
Aluminum extrusion length up to 22'
In-house tool & die for guaranteed quality dies & fast turnaround
6000 Series Aluminum extrusion with hardness specified up to T5
Custom Aluminum Extrusions
Quality Stamping & Tube manufactures a wide variety of extruded aluminum parts and aluminum extrusion profiles, from the simplest of shapes to highly complex forms requiring numerous secondary operations. Our custom aluminum extrusions are manufactured to the following guidelines:
Diameter: Up to six inches
Length: Far beyond the limitations imposed by the largest carrier
Material: 6000 Series Aluminum
Hardness: As specified, up to T5
Aluminum Extrusion Profiles
With our custom aluminum extrusion capabilities, we can help you design virtually any shape to meet specific structural and aesthetic requirements.
The three general classifications of extruded shapes are hollow, semi-hollow and solid extrusion profiles.
As they imply, hollow aluminum extrusions are completely hollow anywhere in the cross-section and can have one opening like a pipe or many openings. The openings can include a specific shape or can be molded into a variety of different shapes.
Semi-hollow extrusion profiles are partially enclosed such as an extremely tight channel.
Solid extrusion profiles shapes have no openings or enclosed spaces similar to channels or flat stock. These are generally easier and faster to extrude.
We can't show you your specific product until we produce it, but below are a few off the many forms and shapes we produce.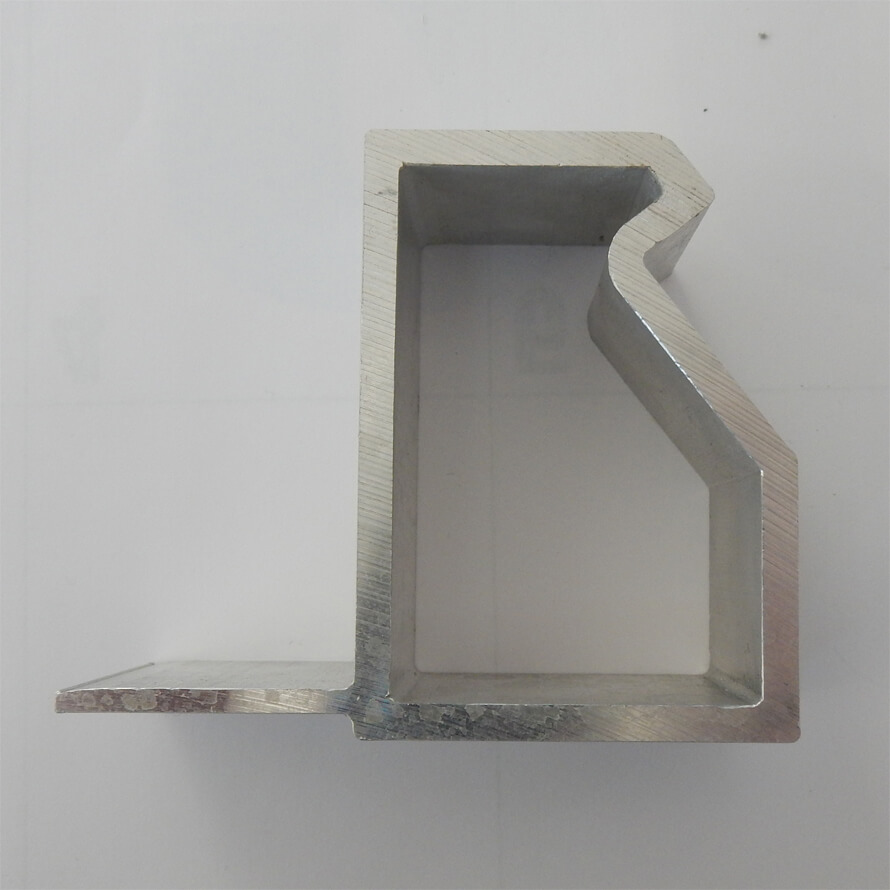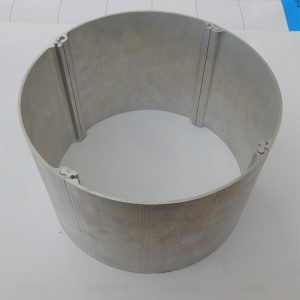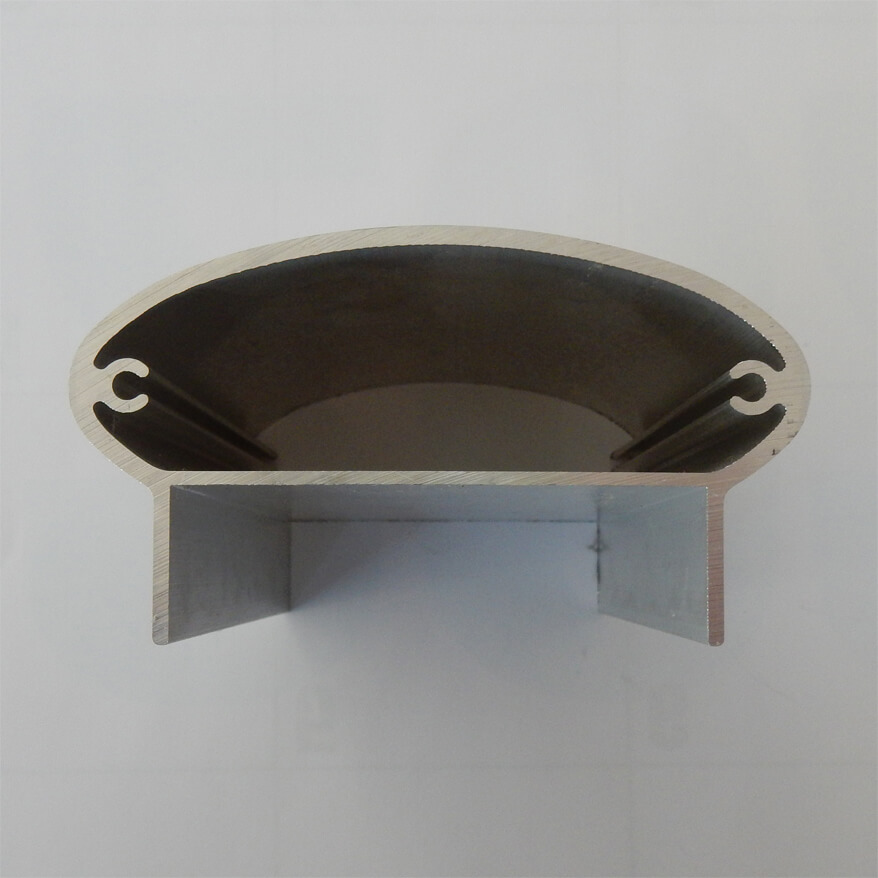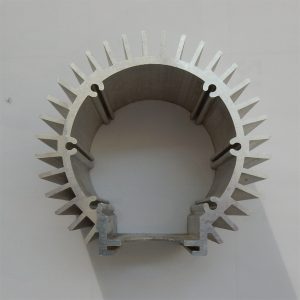 Aluminum Extrusion Suppliers in Wisconsin
Just west of Quality Stamping & Tube's main HQ is our 40,000 sq/ft aluminum extrusion manufacturing facility.
We operate a 300-foot extrusion line with auto feeders directly into our temper oven, giving us complete control from the first billet to the last.

Extruded Aluminum Fabrication
With our in-house metal stamping department and die-making capability we can accommodate secondary operations more cost-effectively than machining.
Aluminum Profile Assembly
QST adds value with aluminum extrusion assembly & services including welding, deburring, grinding & more.
Along with any punching and slotting needed, we can cut any angles and any lengths to meet your assembly requirements.
Aluminum Extrusion Finishes
We supply anodized aluminum extrusions as well as E-coating, powder coating & more.
Benefits of Custom Aluminum Extrusions with QST
Product control & consistency, every time
We operate a 300-foot extrusion line with auto feeders directly into our temper oven, giving us complete control from the first billet to the last.
From design to secondary operations, we're able to offer everything you'd need so your product gets delivered fast
Exceptional Service
Quick Lead Times
Painting, Brazing & Plating
Providing value-adding coating services including wet painting & plating.
Fast Turnaround
For all of our jobs we offer fast delivery & outstanding service throughout the USA.
Our Secondary Extrusion Capabilities
Our capabilities don't stop with the extrusion process. We are also equipped to handle a variety of secondary operations, including:
Cutting
Machining
Slotting
Flattening
Anodizing
Welding
Drilling
Piercing
Forming
Painting
Fabricating
Does your part require a manufacturing process not listed? Give us a call. Chances are we can handle that, too.
Common Industries Served
Our custom aluminum profile extrusions are used across several industries, including:
Storage such as racks, cabinets, workstations
All-Terrain Vehicles such as ATVs
Landscaping such as lawn mowers
Construction including doors and window frames
Recreational
Gun manufacturing
Electronic
Lighting
Quality Aluminum Extruders
With a workforce that takes pride in their work, and a commitment to preventative maintenance, we keep our aluminum extrusion equipment running at peak efficiency. QST also offers aluminum extrusion design tips to ensure successful and timely completion of your precision part or component.
QST Aluminum Extrusion Operations
Our 40,000 sq/ft aluminum extrusion facility houses state-of-the-art equipment capable of 500ft/sec.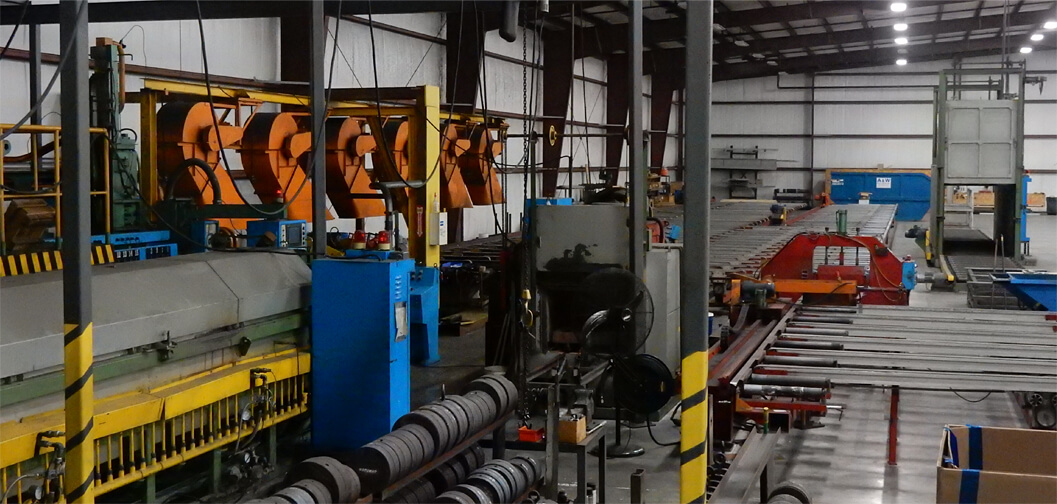 We encourage innovation though transparency. Come visit our facilities.
By filling out this form you can help us continually improve.
Resources that will help you with all the information needed to get an accurate quote of our services.