Quality Stamping & Tube provides precision stamping using many different metal materials, including aluminum and aluminum alloys. Aluminum is both strong and malleable, making it a great choice for stamped parts. With high-speed automated stamping equipment, in-house tool and die capabilities and comprehensive secondary services, QST can manufacture aluminum stamped parts finished to your exact specifications.
Our aluminum stamping capabilities include workpieces up to 12" wide, from 0.010" to 0.125" thick, with very close tolerances.
Contact us for more detail or to request a free quote: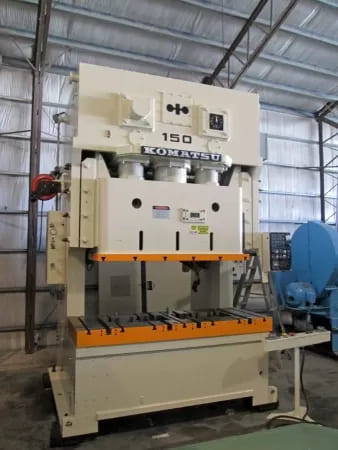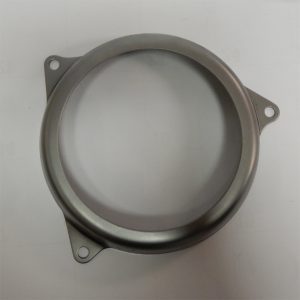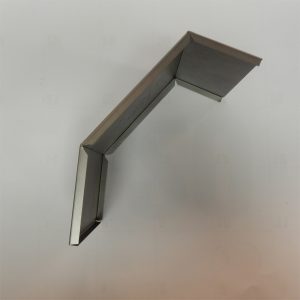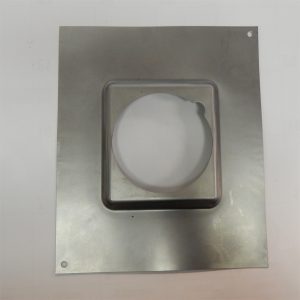 Aluminum is the ideal material for stamped parts that need to be strong, flexible and lightweight. QST can manufacture standard or custom stamped aluminum parts including:
Connectors
Bushings
Panels
Grilles
End rings
Collars
Housings
Brackets
Spacers
Pans
Plugs
Sleeves
Trays
Plates
Covers
Adaptors
Flatware
Cookware
Appliances
Guttering
Fasteners
Heat sinks
Rigging
Fittings
Stamped aluminum components are also used in furniture, chemical handling, ramps, safety railings, wheelchairs, hardware and more.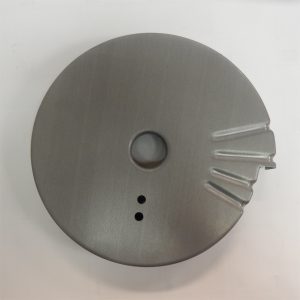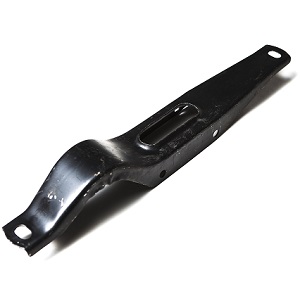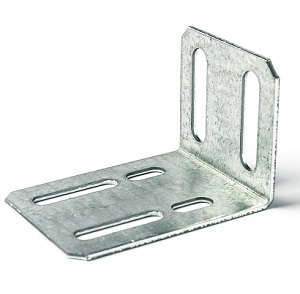 Industries & Applications
Aluminum stamped parts are used in a wide range of industries and applications, from small complex parts used in electronics to structural framing components for aircraft.
QST provides aluminum stamping to customers in:
Aviation/Aerospace
Construction
Food & Beverage
Lawn & Garden
Furniture & Lighting
Transportation
Electronics
Energy
Consumer/Home Goods
General Manufacturing
We also offer comprehensive secondary services, including welding, forming, assembly, painting and much more. QST has the capabilities to take your aluminum stamping project from prototype through production and finishing.
Aluminum Properties & Advantages
Different aluminum alloys have unique properties based on their composition. Yet there are general properties shared across the material class. Aluminum and aluminum alloys offer several advantages as a metal stamping material:
Lightweight yet strong
Corrosion resistant
Flexible & ductile
Conducts heat & electricity
Reflects light
Non-magnetic
Non-toxic
Easily recycled
Aluminum is also perfect for pharmaceutical and food applications since it won't add any taste during processing or packaging.
Aluminum Alloys for Metal Stamping
The specific type of aluminum used in stamping operations depends on the performance requirements of the finished part. Aluminum alloys are identified by a 4-digit number which indicates the main alloying element.
Aluminum grades beginning with 1 (example: 1100) are considered commercially pure aluminum.
Aluminum grades beginning with other numbers identify the main alloy element:
2 - Copper
3 - Manganese
4 - Silicon
5 - Magnesium
6 - Magnesium & Silicon
7 - Zinc
8 - Other elements
The three most common aluminum alloys used for stamping parts are: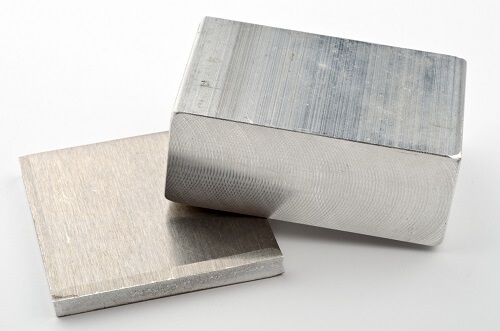 99% pure aluminum. Slower to harden, good for complex forming.
Aluminum with manganese is stronger than pure aluminum. Considered a general-purpose aluminum alloy, often used in siding, furniture, and kitchen equipment.
Aluminum with magnesium (and chromium) has exceptional fatigue strength. Often used in aircraft, appliances, streetlights and ductwork.
QST also provides aluminum metal stamping using more specialized alloys including 6061, 6063, 2024, 7075, and many others. We can help you select the right aluminum alloy based on your project requirements. Considerations include formability, weldability, heat treating, machining, desired levels of strength and corrosion resistance, heat treating and more.
Aluminum Stamping in Wisconsin since 1982
An ISO 9001:2015 certified company, Quality Stamping and Tube has over four decades of experience in aluminum stamping. Headquartered in Jackson, Wisconsin, we deliver high quality stamped aluminum components and finished parts to customers nationwide. Our dedication to precision and fast turnaround helps our clients meet their own production schedules and client commitments. Contact QST online with questions, or request a quote for stamped aluminum parts.