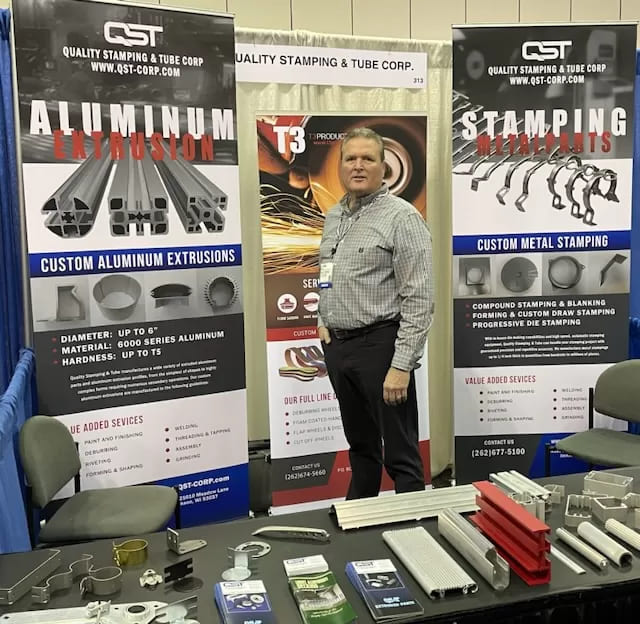 Quality Stamping & Tube Corp at the 2023 Chicago Manufacturing Trade Show
Quality Stamping & Tube Corp will be attending the 2023 Chicago Manufacturing Trade Show on May 17 & 18 at the Schaumburg Convention Center in Schaumburg, IL. Admission and parking are free and you can register at this link: https://www.d2p.com/registration/
QST will be at Booth #439.

The 2023 Chicago Manufacturing Trade Show is an event that showcases the latest advancements and innovations in manufacturing technology. It is a platform for businesses to learn about new technologies, network with industry experts, and gain insight into emerging trends.
The trade show will feature exhibitors from various industries, including aerospace, automotive, energy, and medical. In addition, attendees will be able to see demonstrations of new machinery and technologies, learn about the latest manufacturing techniques, and participate in educational seminars.
In addition to the exhibitions and seminars, networking opportunities will be available for attendees. Business owners and professionals can connect with other industry leaders, exchange ideas, and form new partnerships.
The 2023 Chicago Manufacturing Trade Show promises to be an exciting and informative event for anyone involved in the manufacturing industry. From new machinery and technologies to educational seminars and networking opportunities, there is something for everyone at this event.
For more information about QST or our participation in the tradeshow please contact us.