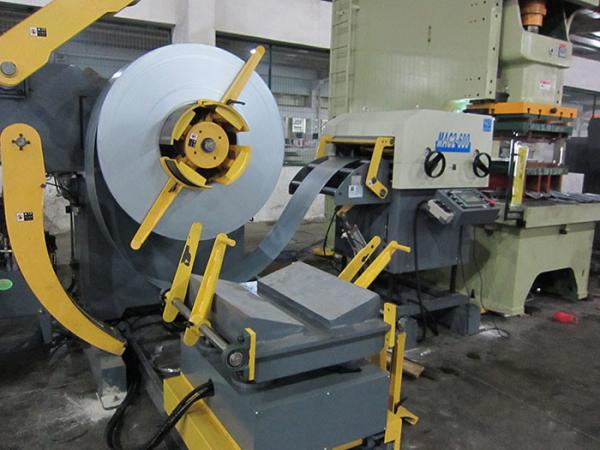 Press Feed Technology Trends for Simpler Operation & Servo Syncing
At least eight press feed challenges that plague stamping manufacturers are now being addressed with the most updated press feed equipment and systems.
Challenges stamping manufacturers face related to a dearth of skilled workers are not isolated to press operations; they begin at the press feed. Advanced high-strength materials are as difficult to manage in press feeding as they are to form in the press.
Servo press technology brings forming flexibility to address high-strength materials problems but can complicate feed operations.
Pressures for higher productivity are always present, but speed cannot come at the expense of quality. Customer demands for zero defects equate to tighter quality control.
Stampers need nimble flexibility in their feed equipment to adapt to a rapidly changing production environment.
Can multiton machinery ever be too safe? Is there such a predicament as having too much space? Thought not.
Today's press feed equipment has been developed to help stampers address these challenges. Experts from feed systems OEMs Coe Press Equipment; Cooper-Weymouth, Peterson; and Dallas Industries explain how they have introduced new feed equipment capabilities to help stampers meet those challenges head-on.
Continue reading the article at Stamping Journal or contact QST to request a metal stamping quote.